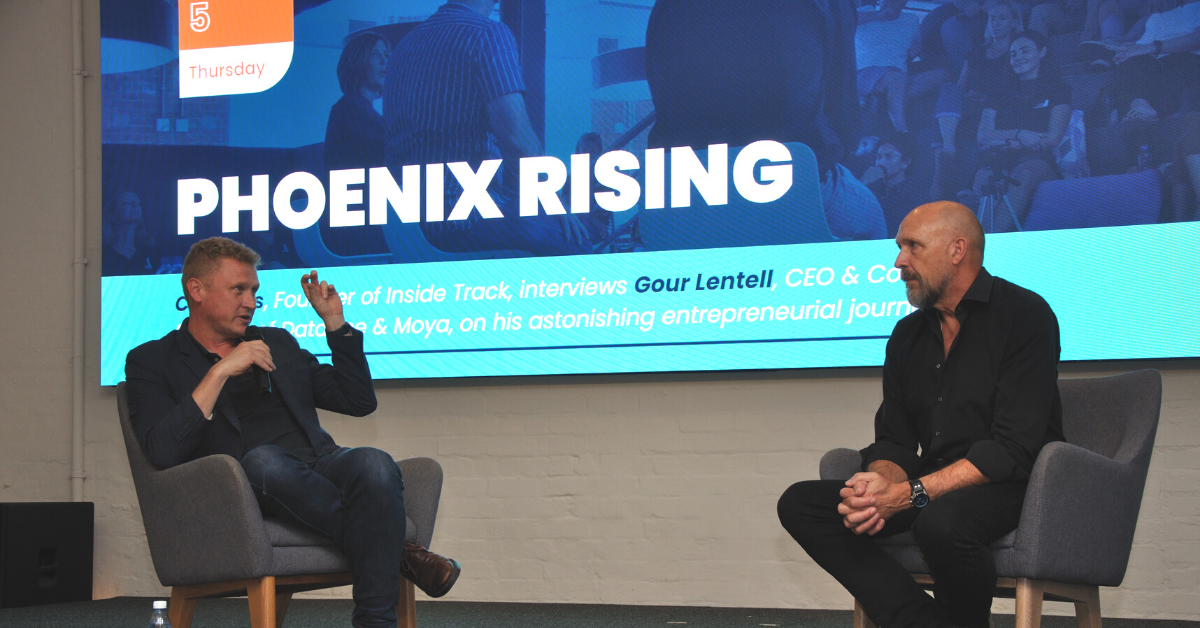 10 May

MoyaApp: A Successful Business Story On Zero Marketing Spend

Gour Lentell of MoyaApp and Datafree recently came to Innovation City to talk to us about his amazing company, and how it changes people's lives for the better.

Gour Lentell is a hardened business veteran with decades of experience in the tech industry. Lentell came back from Australia to set up businesses in South Africa years ago; quite the opposite of the rather annoying sentiment that heading 'down under' is always going to be a better bet.

According to Lentell, his experiences with testing in the South African market have afforded opportunities for global expansion of his products.

Why South Africa? "Well, it's the perfect place to figure out the kinks in the execution. The tech and business models for the SA markets are super interesting. And frankly, the positive impact we have on the people is refreshing and quite enjoyable; we're making a difference here and it's great," said Lentell.

Around 14 years ago, Lentell founded Datafree, a platform allowing rich mobile experiences by removing the data cost barrier. Ten years later, he founded the data free messaging and content super-app MoyaApp, which came on to the local market with very little ado in terms of marketing.

MoyaApp currently has over 6 million active monthly users with 4 million users daily; all achieved with NO marketing spend!

How exactly did they do this almost incredulous thing? "Viral. It's the cheapest and best form of marketing. All of our growth has been viral in SA. We stuck to a clear, strong, simple, and explainable value proposition, with 'data free' being core to the incredibly viral response we got," said Lentell.

MoyaApp pays the data cost behind the messaging by offering white labeling to companies who want access to the millions of mainstream mass market/average citizens of SA using the super-app.

Lentell used Shoprite as an example: The retail giant has their website available within the app, so people are free to browse their products and offerings for free. They in turn pay the company for that data that the visitors to their website use through the app. So simple. So clever!

And impactful, too. Just over a week before the talk, MoyaApp added the ability to register for SASSA grants. They had 3 million people using MoyaApp to go onto the government website to register for their social grants. No need for them to buy data as use of the app is free, and the government foots the data bill.

The MoyaApp also recently helped Stats SA allow people to register and fill in the Census 2022 data free, when there was an urgency to complete the process and they had difficulty reaching everyone.

Lentell says the app has the ability to reach and engage mainstream mobile audiences in South Africa that other platforms (like WhatsApp) simply can't. The idea stemmed from looking at what WeChat was doing in China.

Building on that super successful model, MoyaApp allows people to instantly message and call friends, read the news, get live sports scores, use local services, play fun games, check the weather, read books and use the MoyaPay money account which lets users pay for stuff and be paid as well – all at no data cost.

This payment facility is a direct problem solver for people who do not have access to banks:

"When I moved here I wanted to open a bank account and found it excruciatingly difficult to do so, what with the bureaucracy and regulations involved. It's something that is still a very real problem with the majority of people living in SA. We made MoyaPay so we could provide something better, cheaper, easier, and faster but still remain integrated," said Lentell.

And with the exorbitant and ridiculous bank charges South Africans are forced to pay, this method of payment is surely the answer for many.

But for the company, it hasn't always been smooth sailing. The process of getting people to trust the app with their hard-earned money has been difficult: "The most concerning worries that people have is the storage space apps take up on their phones, and they also don't trust apps. We often hear concerns of how apps 'eat' their data while they sleep," Lentell said.

And the data supports this, with more than 50% of South African-based users using less than 5 apps on their phones. Trust is a big obstacle to overcome.

Lentell has overcome these challenges through proper research, perseverance, and also with the sheer luck of enticing a UK investor at the crucial stage of scaling: "Never give up, build your network, tell your story, articulate the value, in all senses. I'm a great believer in luck!" Lentell said.