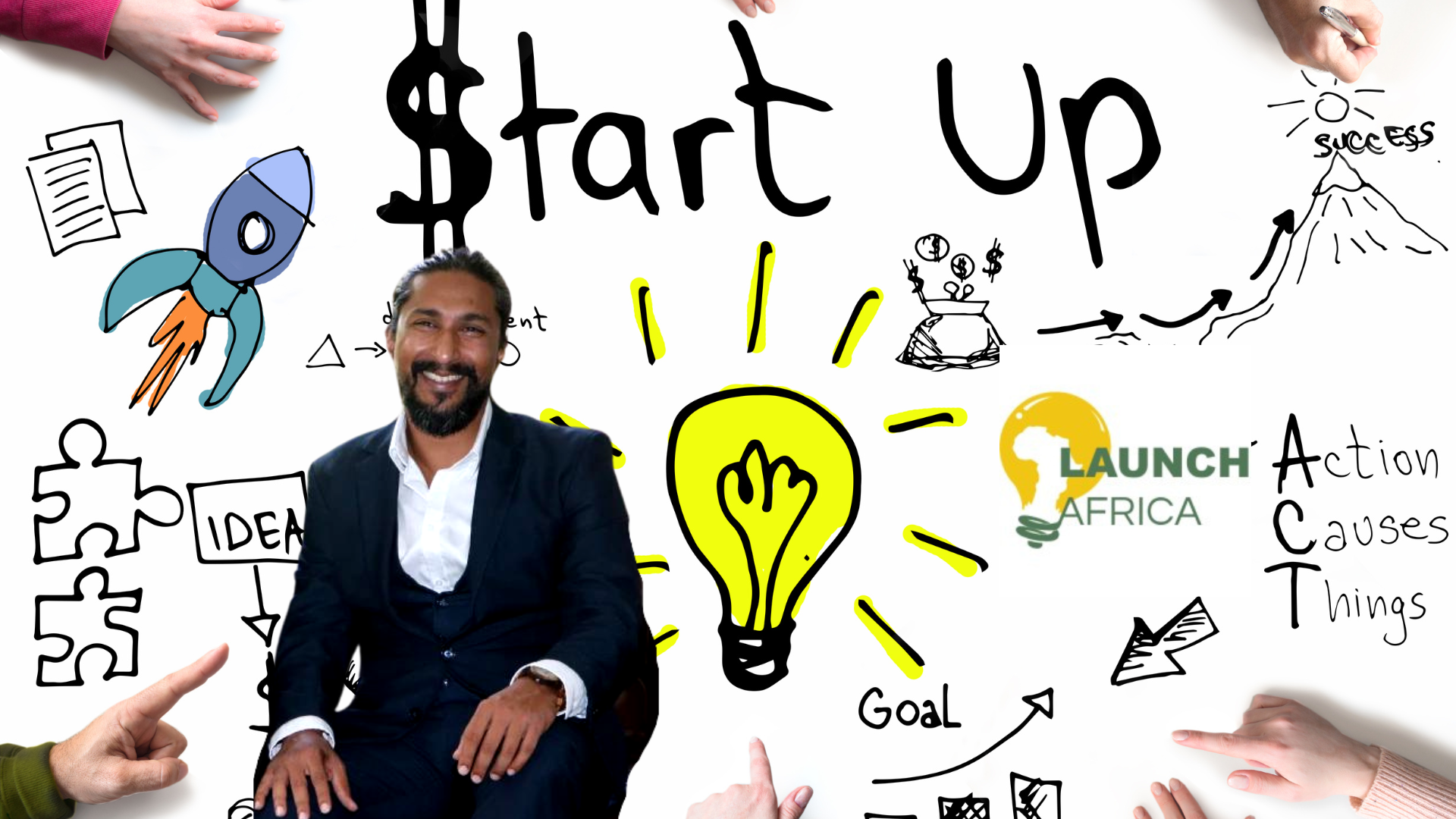 22 Jun

Member Q&A with Zachariah George

Zachariah George is the Managing Partner at Launch Africa Ventures – Africa's leading Early-Stage VC Fund. In January 2020, he was recognized as one of the Top 4 Most Influential Persons in Technology in Africa by Les Echos (the Financial Times), and he is also one of the longest-standing members of Innovation City. Recently, Launch Africa Ventures have been in the news for securing funding for various start-ups, so we were keen to catch up with him for a Q&A.

IC: Where in the world are you right now and what are you doing there?

ZG: I'm currently in Amsterdam for the SuperReturn Emerging Markets conference. It's basically a series of conferences in multiple cities that happens every year where limited and general partners, VCs and private equity investors meet. I'm on a 12 city tour over 30 days, talking about how to scale early-stage tech on enterprises across Africa.

IC: What is the one definite thing you look for when investing in a startup?

ZG: There are a MILLION things! But if I had to choose one definite thing it would be Product Market Fit. How well does the product or service serve the market its targeting? You want to see a high adoption/downloads/subscription rate of customers, and a low churn rate.

IC: You've had a whole lot of funding successes lately; what do you attribute that to?

ZG: We like to add all-around value. Being Africa's largest and most active early-stage funders, we don't make it JUST about the money. We focus on helping find the right talent because we have a bird's eye view of what's happening in the market. We help find additional pools of capital when needed, and we also provide ample media exposure and pitching at summits and conferences. We also provide top counsel in legal, IP, and tech aspects. To a large extent, the reason why we've been successful is because of the significant amount of non-financial assistance we provide. That's what attracts quality funders.

IC: Some people say VCs like to throw money at a hundred startups and if even one or two stick, that's considered a success. What do you think about this?

ZG: I absolutely hate that! It's most certainly not a great strategy! There are risks of course, but we believe in downside protection as well as exponential returns. Of course, we tend to spend more time on those with more likelihood of success, but we strive to dedicate enough time and resources to companies that need our help as well. Most funds will wait 5-10 years to sell, but we selectively sell at the secondary transaction, thus protecting our downside. We're not afraid to give up on a potential significant upside.

IC: You're a big fan of South Africa as a great place for investment yet there is always a lot of negative opinion around the pitfalls of government and lack of electricity, etc. What do you say to counter this argument?

ZG: To be honest, there are shitty governments everywhere. I'd hate to live in London, for instance, where they treat migrants very badly. Most Europeans are unhappy with their status quo. I would rather deal with a lack of electricity and bad public services than having ZERO economic growth! Also, SA has a lot more humanity and culture, and all of the problems CAN be fixed with funding entrepreneurs and creating jobs, which is still possible in SA. Besides, I don't like complaining; it doesn't make anything better!

IC: What's the next best thing to invest in?

ZG: The future of education needs disruption NOW. We've changed so many things: How we shop, how we buy food, how we buy tickets, how we attend events, etc. But we're still sending our kids to study Pythagoras and the Periodic Table. And I'm not talking about learning on an iPad either; I'm talking about a fundamental overhaul! Employers should stop asking for Matric results and change the way they hire talent. It's a tough task, but it will reap long-term rewards.

IC: If you were just starting out, who or what is the first person/entity you would reach out to for advice?

ZG: To people you look up to in your industry. Mentors. NOT influencers – I hate them! Look for venture-building studios, incubators, innovation and entrepreneurial hubs like Innovation City. There are organisations specifically geared towards helping startups and entrepreneurs: The Founder's Factory and Alpha Code in Joburg help with tech. At Startupbootcamp, we take you from idea and concept to prototype, to commercial product. You may have to give up equity in exchange for investment, but there's a lot of free advice out there, too!

IC: Fiction or nonfiction? What are your favourites and why?

ZG: Oh, I love this question! Fiction, definitely! In my world, I am constantly bombarded every day with business subjects and self-help books and authoritative narratives on the economy: I can't stand them!

I find that fiction challenges me more: Reading Dickens, Steinbeck and Hemingway gives you the opportunity to talk about anything! People write about what they dream and some of these stories often come true. Aldous Huxley's Brave New World and George Orwell's 1984 are dystopian realities that we're actually living in today! Your mind can explore deeper with fiction. Oh and if you're asking, I also love the look, feel and smell of REAL BOOKS, too! Not Kindles and iPads.

IC: Where do you see yourself in 10 years' time?

ZG: In ten years' time I see me and the people around me building the next Sequoia of Africa. (Sequoia is a famous VC firm that backed Facebook, Google, and Twitter, to name a few) If you're asking about where I want to be in twenty years' time, I see myself travelling and playing my guitar!

IC: What would you recommend high school students to study after graduation?

ZG: Everyone would say 'coding,' but I would actually punt the creative arts. There is an overwhelming focus on data scientists and software engineers, and I know my answer is rather unorthodox but people are inherently creative and luckily, creativity is now able to be monetized unlike ten years ago, where being in the Arts meant you would hardly make any money. You can monetize your art and creativity on YouTube, Instagram, and TikTok and young people are doing it already! My advice? Don't hold back on your creativity!