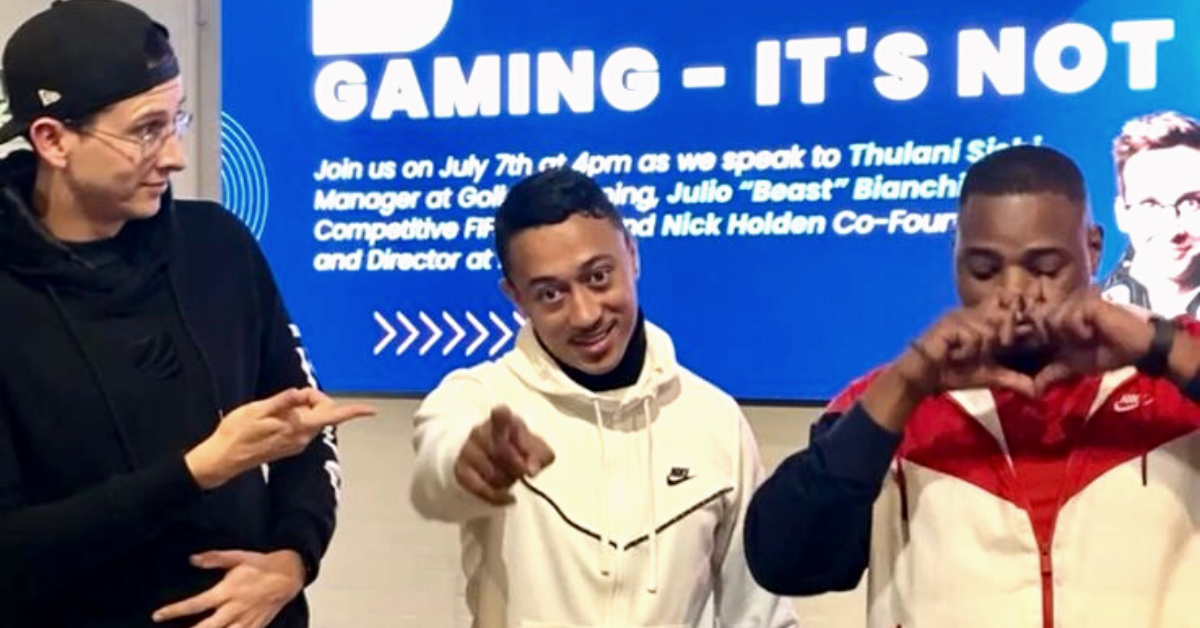 13 Jul

Gaming is a $200 billion industry. Ok, Boomer?

Don't get me wrong; the title of this piece is more of a 'note to self.' I realise not everyone is as in the dark as I am about what's happening in the gaming industry, but even for those in the throes of it all, it's hard not to be excited about the value of the industry itself. Chasing $200 billion by doing something usually considered 'fun' and relegated to hobbies, pastimes and something only kids do is nothing short of miraculous. 
When did e-gaming start to become a career choice?
The first-ever video game competition took place at Stanford University in 1972. Five students competed in an "Intergalactic Spacewar Olympics," and the winner received a year's subscription to Rolling Stone magazine. Shortly after in 1974, Sega held the 'All Japan TV Game Championships,' which was a nationwide arcade video game tournament in Japan and grabbed the attention of the press and the imagination of the world. 
Then came Taito's Space Invaders in 1978, heralding the golden age of arcade games – this is where, more or less, Boomer's kids started gaming, playing to beat everyone else's high scores  – no easy feat as back then, you had to feed the machine with coins to keep playing! 
Promotional events formed the nature of marketing and promotion that is now the basis of modern esports. A proper career in gaming only came about in the late 90s with the advent of eSports.  
Are eSports actually classified as sports? 
eSports are multiplayer video games played competitively for spectators, typically by professional gamers. Back in the early 2000s however, people were reluctant to call them real sports. 
Fast forward to the 2020s and we've got legends like "Faker" Sang-hyeok, dubbed to be the most celebrated pro gamer of all time. The 26-year-old won the world championship in his debut season, and he's still regarded as the greatest player to ever compete in the game League of Legends. South African gamers have done well in games like Counter Strike, but the one to look for is our FIFA 21 top player Julio "Beast" Bianchi, who is currently ranked number 1 in the country. 
FIFA 21 is a football simulation video game published by Electronic Arts as part of the FIFA series. In 2021, Julio made FIFA history by being in the first team from South Africa to ever qualify and compete in the official FIFAe Club World Cup, and was also the first African and South African FIFA player to qualify for the FIFAe World Cup. 
"I come from a very humble background, and I am eternally grateful to my family and Goliath Gaming (an eSports organisation based in SA) for letting me be their representative and athlete," Bianchi said. Apparently, being a gaming athlete requires just as much discipline, practice and planning strategy as a normal one.
Show me the money!      
"I know it's an industry worth billions of dollars, but this doesn't mean all gamers are billionaires," says Thulani Sishi, Goliath Gaming's General Manager. Apparently, there are a ton of expensive things that need to be organised, sorted, bought, and set up for a team to have a chance at winning tournaments. "It's not just about the money: We want to build a gaming organisation with purpose; to make a change in society and influence the lives and career paths of the youth toward gaming and esports. The money is just the cherry on top!" Sishi said. 
According to esportearnings.com, the top SA gamer has won almost R130 000 to date, while the top player globally, a gamer from Denmark, has won over $7,1 million! Certainly food for thought, parents, when you're telling your kid to get off the playstation and go to bed, isn't it?!
SA could become a space for African gamers to prosper
With companies like ACGL, (African Cyber Gaming League) who toil day and night to provide an entry point for gamers to connect and compete against one another on a regular basis, South Africa certainly has sparked up interest in the industry. 
Nick Holden, Co-Founder and Director at ACGL said: "Our platform allows for a wide variety of scalable projects which allow us to engage with gamers in daily competitions, as well as leagues and tournaments over a longer period of time. Sure there's problems like access to fast wifi, expensive data, and lack of uninterrupted electricity, but the spirit is there!"   
According to Holden, tournaments in SA are very popular and are often fully attended and supported by fans, friends, and family members. How do we get to join in the fun? You can join platforms like Twitch, Facebook and YouTube, where gamers often stream themselves playing. This is an offshoot money-maker for gamers, too: Top YouTuber PewDiePie is raking in the cash and the viewers, making an estimated $15 to $20 million a year.
Perhaps it is time to rethink how we feel about gaming, and allow our kids or ourselves to indulge in the act. Who knows? Maybe we are setting ourselves up to be the next millionaire gamer!