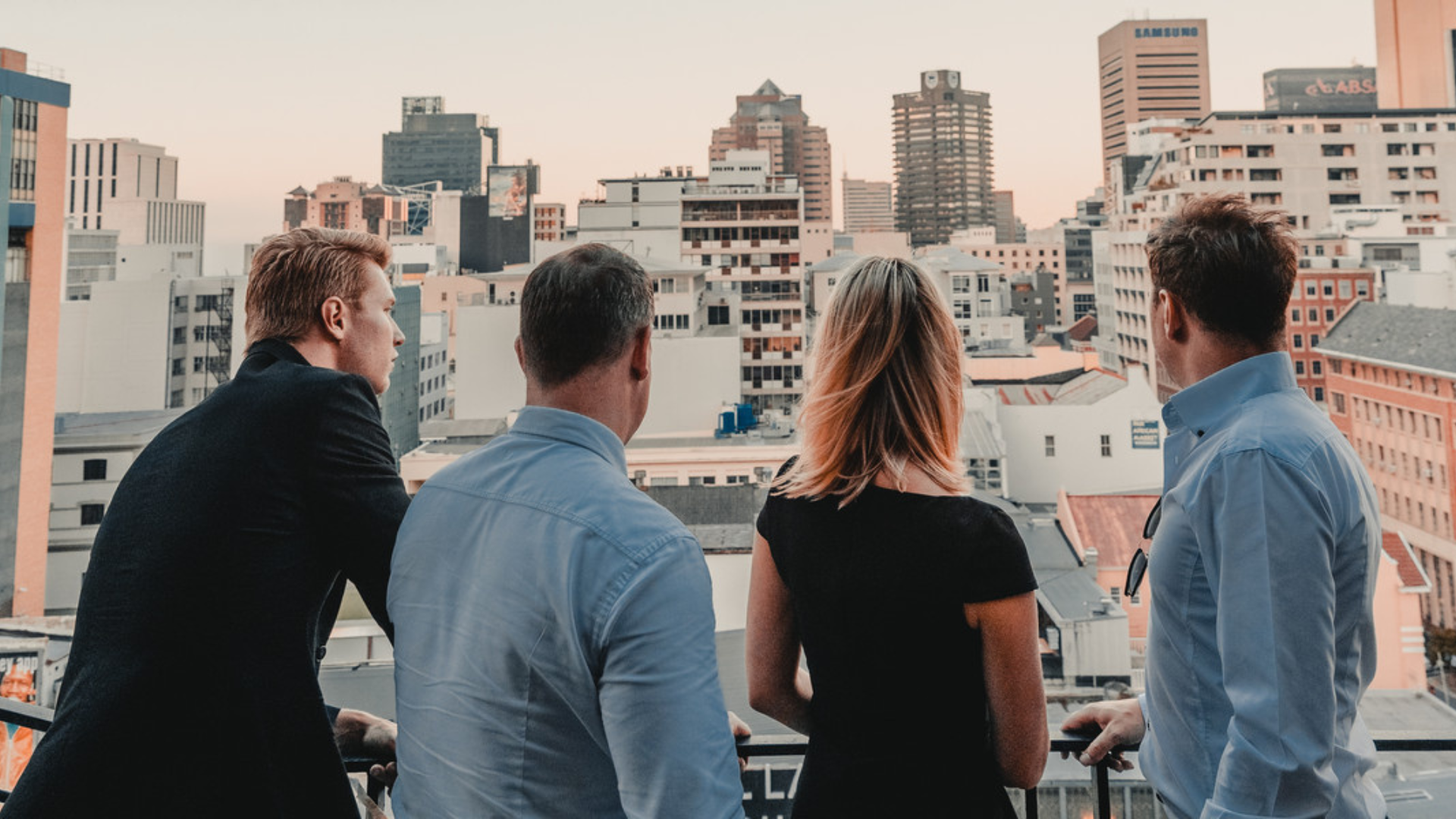 10 Oct

Three Reasons To Take Your Startup to Cape Town

When Michel Weiss decided to move to South Africa from Germany to push startups, people thought he was slightly crazy. However, after falling in love with Cape Town, he does not regret it! Here are his three reasons why:
Timing
For succeeding within a market or industry, it comes down to timing. Tim O' Reilly once said, "Being too early is indistinguishable from being wrong." Same goes for being too late. Cape Town feels pretty much like the sweet spot in between. You find a new startup ecosystem that might be comparable to Berlin's pre-dotcom times. However, the pace of growth and development will most likely wrap a decade of the early 2000s into the next three to five years. Within a couple of months, you will be able to understand and get to know the local VC and funding structure. You will meet inspiring founders (local & international) and become a recognized part of the still small startup network of Cape Town. Don't expect VC's to be throwing money at you. It is still South Africa, and investors (especially US&EU) are quite risk averse regarding political instabilities and inflation. Average ticket sizes are substantially lower than overseas but so are costs in the country. However, when Cape Town booms, you will know the right people and have plenty of ways to attract the local and global talent needed to scale your company.
Furthermore, cloud and mobile, FinTech/GovTech, PropTech, EdTech, and mobility are becoming quite hot. The VC funding raised by African tech start-ups in 2018 totaled US$ 1.163 Billion, compared to US$ 560 Million in 2017, a +108% growth YoY (Source: Partech Ventures). South Africa, Nigeria, and Kenia account for more than 80% off all deals.
Hence I'm quite optimistic regarding the opportunity at hand to become part of the early days and shape the South African startup landscape via Cape Town. Last but not least, SAST is equal to GMT and enables you to remotely make the best of both in terms of simultaneous access and business to Europe.
Impact
South Africa is in desperate need of innovation and entrepreneurship to pave the way into a prosperous future. Startups and small businesses are seen as a great chance to decrease unemployment of currently 27.6% (read more). Small businesses and technology startups can provide solutions for challenging problems such as payment, healthcare, insurance, and education. Furthermore, they stimulate economic growth at the same time.
South African President, Cyril Ramaphosa, launched a new $95 million fund for startups and SME's called the SA SME Fund as an initiative of South African business leaders (read more). By Q3 this 2019 this fund is on its way to being the most prominent institutional VC of the country. Startups like Yoco (portable credit card payment system) or Jumo (financial services) as part of Standard Bank incubator have already simplified the payment landscape in a way that is already working smoother than in Europe.
Quality of Life
Being a founder or working for a startup should not mean that you don't have a life (even though it sometimes feels like it). Cost of living in Cape Town is unbeatable in comparison to major European startup cities like London, Berlin, Amsterdam, or Stockholm. For approx. 1750 EUR a month you can live like a king/queen. This includes rent in a decent, furnished city center apartment, eating out, more or less unlimited Uber (inner city rides), weekend activities and some shopping here and there.
You will also be able to work in one of many of the city's coworking spaces, and new and dynamic economic growth collaboration spaces such as Innovation City. For those who want to save some bucks, you can easily cut these costs to about 800 – 1000 EUR a month and still live a high-quality standard in the middle of a global city. Not to forget is the breathtaking landscape, and the endless possibilities to explore mother nature in and around Cape Town to allow your entrepreneurial mind some space.
Michel Weiss is a dynamic global thinker with a love for Africa, backing African solutions to global challenges with focus on impact, startups and Venture Capital. This article is taken from the 2019 original with permission. Edited by Sandra Buckingham