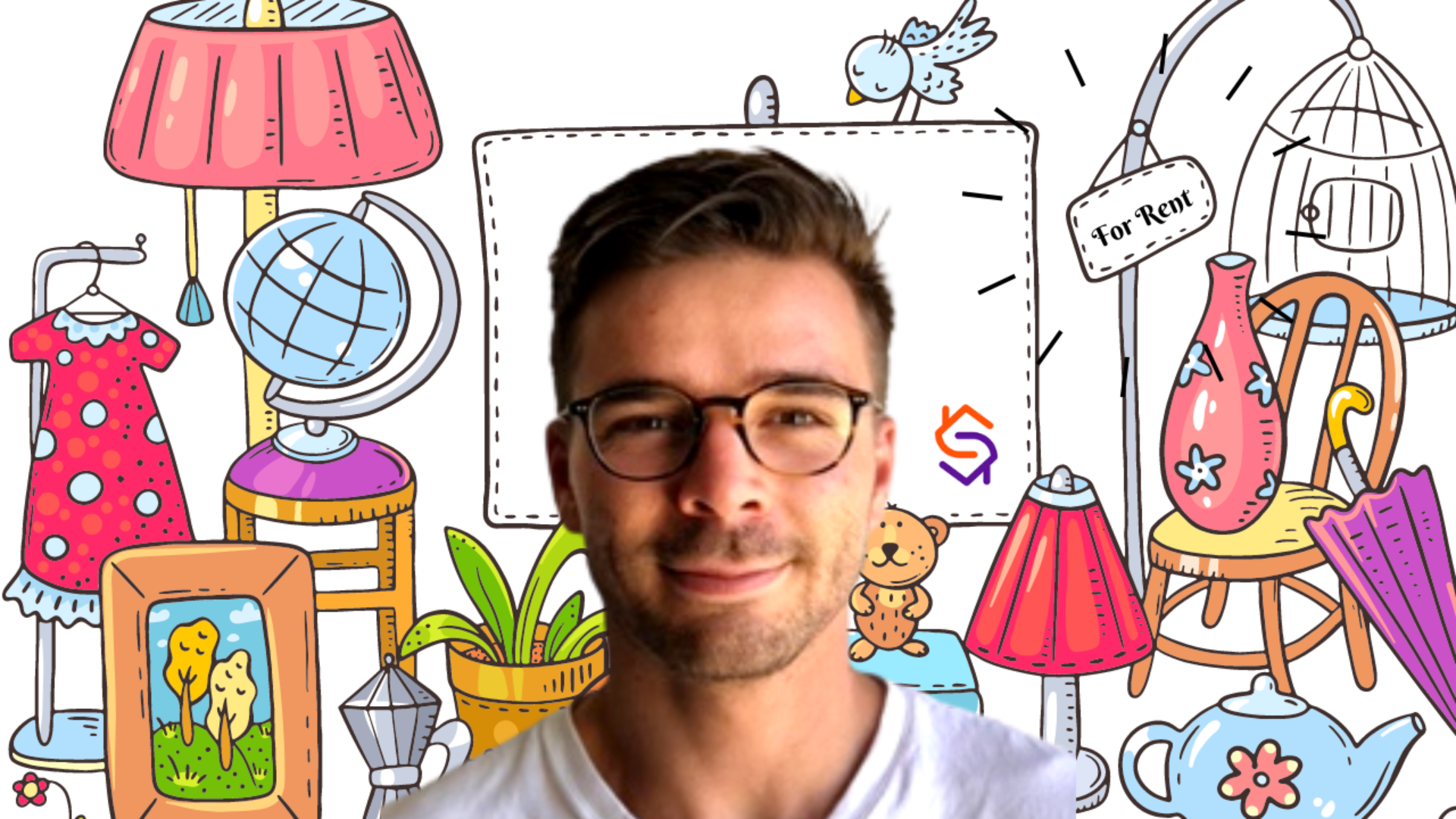 04 Nov

Rent Your Stuff Out With the Strapp App: Q&A with Founder Darren de Abreu

Darren de Abreu is the Founder and CEO of Strapp, a peer-to-peer rental marketplace which enables you to rent out possessions you hardly use to others in your community.

Q: Who are you guys as a company and on the whole, and why are you sorely needed in this world?!

A: We are a sharing community. There is a huge problem around safety and convenience within the current second-hand goods economy, and we have designed a platform that makes it easier and safer to transact with others in your community.

Q: Where did the business concept originate and how has the journey been so far? 

A: The idea started when I was living with a few foreigners in an eight bedroom digs in Stellenbosch and realising the amount of things they were forced to buy, even though they were only in South Africa for six months, as well as the bad experience they had on South Africa's current second-hand platforms. This gave me the idea to build an easier and safer way to transact with others in the community which also enables people to rent out what they hardly used to other people, making it easier to access income and experiences.

Q: Can you give us a real-world/practical example of how your product/service works?

A: If you are going on holiday to the Kruger Park and would like to take some awesome pictures of your travels, but you don't want to incur the expense of buying an expensive camera just for your 10 day holiday, you can affordably rent a camera from one of your neighbours instead! Use it while on holiday to take your awesome pictures and return it when you are done. Safe, easy and managed by the Strapp application and team. There's no need to own everything to have access to the best experiences!

On the flip side, you may have a camera lying around that you only use for specific occasions. Instead of the camera rotting away in your cupboard, you can list it on Strapp and earn an income from safely renting it out to someone who needs it for a short period of time. All safely and easily managed by Strapp.

Q: Anything interesting happening in Strapp's future?

A: We are looking at building additional functionality to enable our users to safely and easily buy and sell second-hand products on our platform. We are asking our community to tell us if this is something they are wanting by joining a waiting list for early access at earlyaccess.strapp.co.za

Coming Soon: Insurance coverage for rental listings AND product updates that will make it easier, safer and faster to verify and pay over our app.

Q: What are some of the challenges you've faced as a startup in South Africa?

A: Working a 9-5 job while trying to validate, build and grow our product and business, as well as getting ample access to seed funding.

Q: Who or what has been your most helpful ally?

A: My team, Jamie and Aidan: Without them Strapp would look VERY different!

Q: What's on your business growth wish list?

A: To hit the 1000 users target, and to get access to some strategic partnerships with institutions, businesses and people that could benefit from our platform, enabling people to more easily and safely earn an income, and to affordably and safely access products they need for a short period of time. Ultimately our main goal is to be able to work on our startup full time to give it the love and attention it deserves.

Q: What is your take on doing business in South Africa? 

A: South Africa is a country with many different cultures, languages, social norms and a big wage gap. Some of these characteristics make this a wonderful country to live in and conduct business, and others make it very difficult. This, however, is where opportunities lie for entrepreneurs. I have also found it is rather difficult to access funding in the country as the landscape is very conservative, but this should never stop anyone from following their dreams of building a startup or business.

Visit https://strapp.rent for more info.