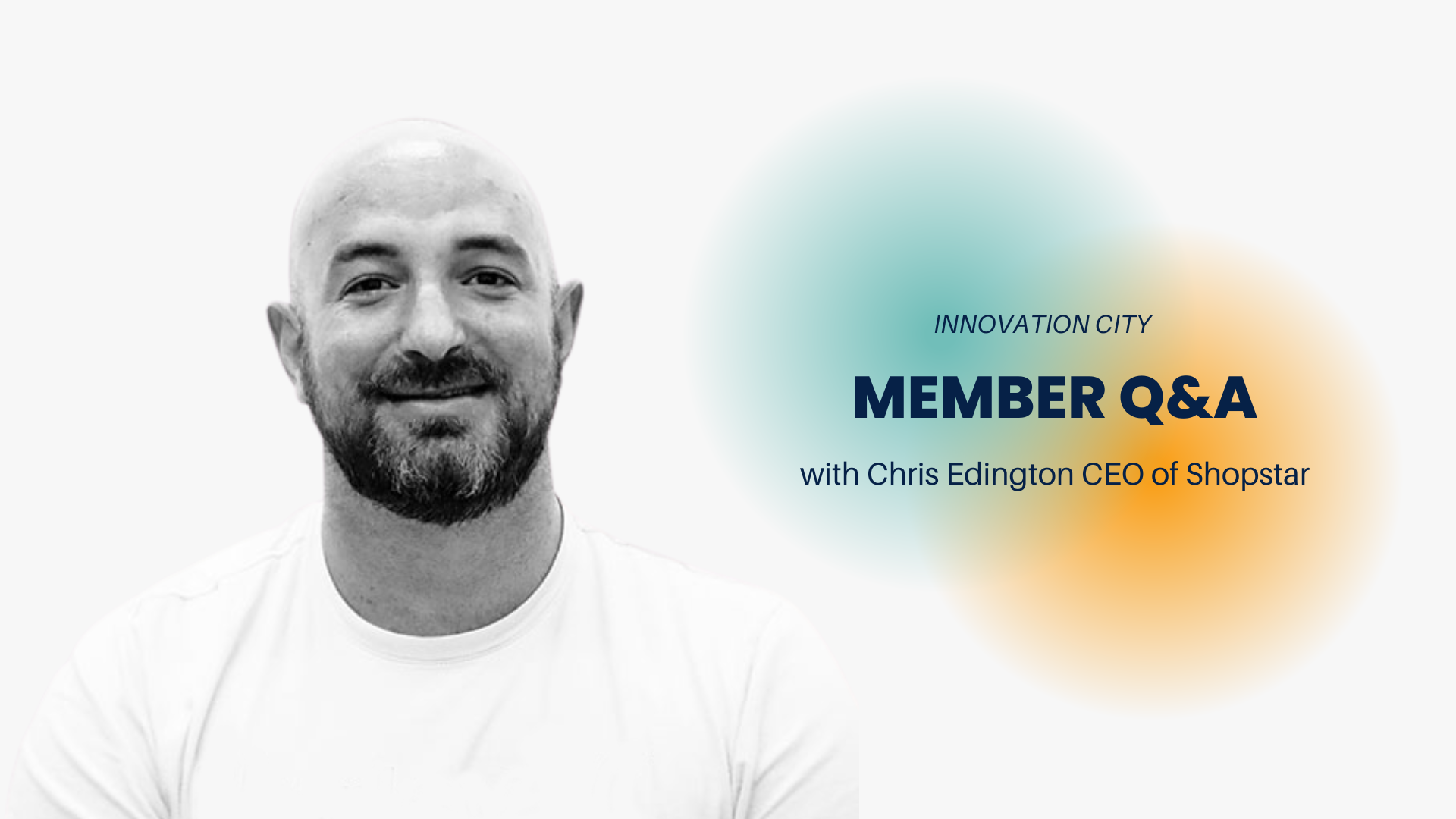 15 Dec

Shopstar Launches First Live Shopping App in Africa

Shopstar is a South African e-commerce company providing solutions to help entrepreneurs with their online businesses. We talk to Shopstar CEO, Chris Edington, a self-confessed entrepreneur, who enjoys starting, growing and managing tech and software businesses. 

Q:What is your company about, and why are you sorely needed in this world?!

Shopstar is a South African e-commerce company committed to the empowerment of entrepreneurs, makers and creators, through simple eCommerce solutions that help them start, manage and grow their online businesses.

Q: What's your latest company news?

We've very proud to recently have launched Flick, the first LIVE shopping app in Africa. Flick, powered by Shopstar, is the first live streaming, social buying and selling platform in Africa, providing a highly personal and engaging shoppable video experience that brings customers, consumers and brands together.

We provide merchants with a way to do business that is geared for the current, but more importantly, the future generation of online shoppers.

Q: Where did the business concept originate and how has the journey been so far?

The concept originated from experience and insights that we gained by being intrinsically involved in the ecommerce market in South Africa for the last 5+ years.

Micro and small ecommerce businesses in South Africa (and all over the world) are struggling to make sales and are closing their doors due to a lack of experience and resources to turn an online store into a profitable online business.

Live shopping has been a global phenomenon in Asia, Brazil, India and the Americas, and with conversion results upwards of 40% on sales, it was hard to ignore that the African continent was lagging behind the rest of the world.

And yet, having the youngest population and the highest smartphone penetration worldwide (just under 90% of all traffic across the Shopstar customer base is mobile), we knew that this was technology that needed to be developed for the African market.

Q: What are you bullish about?

We're deeply bullish and passionate about the future of social commerce and live stream shopping, in particular in Africa. We will also be expanding our offering to be platform agnostic and offer low friction solutions to businesses – big and small –  that will drive their sales.

Q: Can you give us a real-world/practical example of how your product/service works?

A practical example of Flick would be as follows.

Imagine your favourite brand puts out a message that they will be doing a new product launch on all of their marketing channels, but this time with a personal spin.

They would be providing an opportunity for their existing community to participate,  in real time, via a highly engaging, two-way shopping experience that allows them to interact with their consumers whilst showcasing their products.

Q: What are some of the challenges you've faced as a startup in South Africa?

The online commerce landscape has shifted dramatically over the last 12 months and we've adapted to this shift by innovating our tech to better serve the growing need for more authentic and engaging live, interactive shopping experiences.

Q: Who or what has been your most helpful ally?

Our most helpful ally has been our network of partners and advisors as well as our venture capital partners, Launch Africa Ventures.

Q: What's on your business growth wish list?

The next goal for us would be to achieve a 'network effect' on the platform, creating a space where brands (big and small) can thrive and organically reach new customers and make more sales.

Q: What is your take on doing business in South Africa?

Although we are in a relatively low but fast growing funding market, in the more developed and first world markets everything mostly works. There is generally a solution for most of the problems you face. In South Africa, there is so much that needs innovation and that makes it possible to find African solutions for African problems.