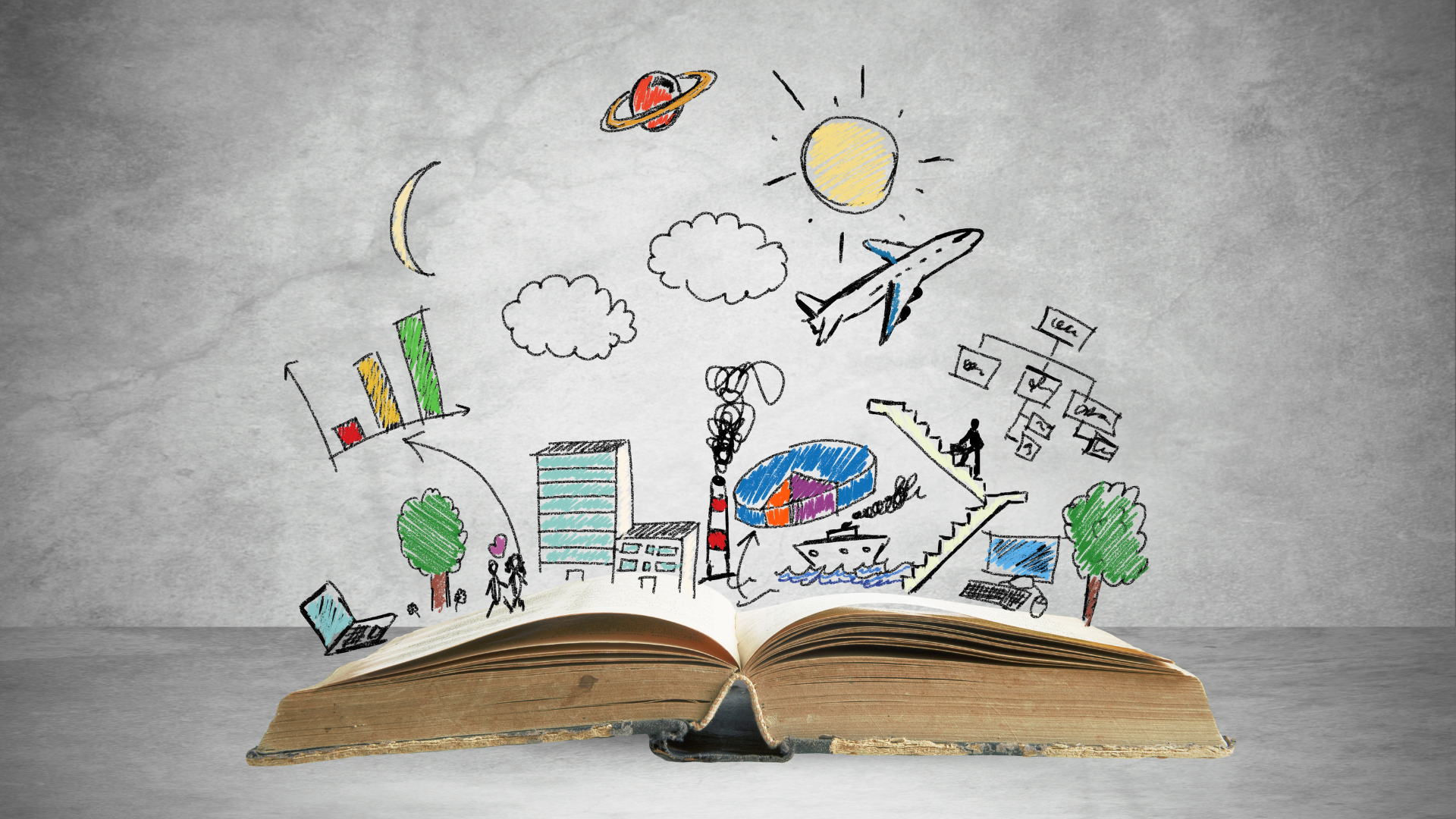 21 Dec

30 of the Best Business Books to Read in 2023

We are a well-read team! Here's our list of business books we recommend for you to read in 2023
1. The Innovator's Dilemma: When New Technologies Cause Great Firms to Fail – Clayton Christensen
The best-known work of Harvard professor and businessman Clayton Christensen. It expands on the concept of disruptive technologies, a term he coined in a 1995 article Disruptive Technologies: Catching the Wave.
2. Build: An Unorthodox Guide to Making Things Worth Making – Tony Fadell
A Silicon Valley icon – and inventor of the iPod and iPhone – Tony Fadell dispenses valuable tips and life lessons for entrepreneurs at any stage in their careers.
3. Blink: The Power of Thinking Without Thinking – Malcolm Gladwell
Blink is a book about how we think without thinking, about choices that seem to be made in an instant-in the blink of an eye-that actually aren't as simple as they seem. Why are some people brilliant decision makers, while others are consistently inept? \
4. Good to Great: Why Some Companies Make the Leap…and Others Don't – Jim C. Collins
This is a management book by Jim C. Collins, describing how companies transition from being good companies to great companies, and how most companies fail to make the transition.
5. The Hard Thing About Hard Things: Building a Business When There Are No Easy Answers – Ben Horowitz
Ben Horowitz, cofounder of Andreessen Horowitz and one of Silicon Valley's most respected and experienced entrepreneurs, offers essential advice on building and running a startup—practical wisdom for managing the toughest problems business school doesn't cover, based on his popular ben's blog.
6. Made In America – Sam Walton
In a story rich with anecdotes and the "rules of the road" of both Main Street and Wall Street, Sam Walton chronicles the inspiration, heart, and optimism that propelled him to lasso the American Dream.
7. The Maverick and His Machine: Thomas Watson, Sr. and the Making of IBM – Kevin Maney
This groundbreaking biography by Kevin Maney, acclaimed technology columnist for USA Today, offers fresh insight and new information on one of the twentieth century's greatest business figures. Over the course of forty-two years, Thomas J. Watson took a failing business called The Computer-Tabulating-Recording Company and transformed it into IBM, the world's first and most famous high-tech company.
8. Sneaker Wars – Barbara Smit
The fascinating true story of the enemy brothers behind Adidas and Puma, two of the biggest global brands of athletic footwear. Adi and Rudi Dassler started their shoe business in their mother's laundry room and achieved almost instantaneous success.
9. Only the Paranoid Survive: How to Exploit the Crisis Points That Challenge Every Company – Andy Grove
Andy Grove, founder and former CEO of Intel shares his strategy for success as he takes the reader deep inside the workings of a major company in Only the Paranoid Survive.
10. Nuts!: Southwest Airlines' Crazy Recipe for Business and Personal Success
Herb Kelleher reinvented air travel when he founded Southwest Airlines. By sidestepping "reengineering," "total quality management," and other management philosophies and employing its own brand of business success, Kelleher's airline turned a profit for over two decades and saw its stock soar 300 percent since 1990.
11. The Power of Positive Thinking – Norman Vincent Peale
An international bestseller with over five million copies in print, The Power of Positive Thinking has helped men and women around the world to achieve fulfillment in their lives through Dr. Norman Vincent Peale's powerful message of faith and inspiration.
12. Essentialism – Greg McKeown
Essentialism is more than a time-management strategy or a productivity technique. It is a systematic discipline for discerning what is absolutely essential, then eliminating everything that is not, so we can make the highest possible contribution toward the things that really matter.
13. Total Recall: My Unbelievably True Life Story – Arnold Schwarzenegger
In his signature larger-than-life style, Arnold Schwarzenegger's Total Recall is a revealing self-portrait of his illustrious, controversial, and truly unique life.
14. The Almanack of Naval Ravikant: A Guide to Wealth and Happiness – Eric Jorgenson
Getting rich is not just about luck; Happiness is not just a trait we are born with. These aspirations may seem out of reach, but building wealth and being happy are skills we can learn. So what are these skills, and how do we learn them?
15. Kasinomics: African Informal Economies and the People Who Inhabit Them – GG Alcock
After decades of focusing on marketing to the informal sector, GG Alcock, CEO of specialist marketing company Minanawe, showcases a number of groundbreaking and very successful case studies in the invisible informal world of the South African township.
16. The Biggest Bluff: How I Learned to Pay Attention, Master Myself, and Win – Maria Konnikova
The tale of how Konnikova followed a story about poker players and wound up becoming a story herself will have you riveted, first as you learn about her big winnings, and then as she conveys the lessons she learned both about human nature and herself.
17. Man's Search for Meaning – Viktor E. Frankl
A book for finding purpose and strength in times of great despair, the international best-seller is still just as relevant today as when it was first published.
18. Growing Greatness: A Journey Towards Personal and Business Mastery – Pepe Marais
Pepe Marais began his entrepreneurial journey as a newspaper delivery boy at the age of twelve. After finishing high school in 1986, he spent two years in the army completing what was then compulsory national service. On his way home at the end of his service, while waiting for a Vlossie at an airforce base in Rundu, he had a chance encounter with a graphic artist, an event which would change the course of his life.
19. Connecting the Dots: Lessons for Leadership in a Startup World – John Chambers
Silicon Valley visionary John Chambers shares the lessons that transformed a dyslexic kid from West Virginia into one of the world's best business leaders and turned a simple router company into a global tech titan.
20. The Lean Startup: How Today's Entrepreneurs Use Continuous Innovation to Create Radically Successful Businesses – Eric Ries
Most startups fail. But many of those failures are preventable. The Lean Startup is a new approach being adopted across the globe, changing the way companies are built and new products are launched.
21. Atomic Habits: An Easy & Proven Way to Build Good Habits & Break Bad Ones Atomic habits – James Clear
Atomic Habits will reshape the way you think about progress and success, and give you the tools and strategies you need to transform your habits, whether you are a team looking to win a championship, an organization hoping to redefine an industry, or simply an individual who wishes to quit smoking, lose weight, reduce stress, or achieve any other goal.
22. Hit Refresh – Satya Nadella
Hit Refresh is about individual change, about the transformation happening inside of Microsoft and the technology that will soon impact all of our lives—the arrival of the most exciting and disruptive wave of technology humankind has experienced: artificial intelligence, mixed reality, and quantum computing. It's about how people, organizations and societies can and must transform and "hit refresh" in their persistent quest for new energy, new ideas and continued relevance and renewal.
23. Shoe Dog: A Memoir by the Creator of Nike – Phil Knight
In this candid and riveting memoir, for the first time ever, Nike founder and CEO Phil Knight shares the inside story of the company's early days as an intrepid start-up and its evolution into one of the world's most iconic, game-changing, and profitable brands.
24. The Ride of a Lifetime: Lessons Learned from 15 Years as CEO of the Walt Disney Company – Robert Iger
A memoir of leadership and success: The CEO of Disney, Time's 2019 businessperson of the year, shares the ideas and values he embraced while reinventing one of the world's most beloved companies and inspiring the people who bring the magic to life.
25. They Call Me Coach – John Wooden
The legendary coach talks about his life, his players, and his winning philosophies in this bestselling autobiography.
26. Delivering Happiness – Tony Hsieh
Zappos CEO Tony Hsieh shares the different lessons he has learned in business and life, from starting a worm farm to running a pizza business, through LinkExchange, Zappos, and more.
27. That Will Never Work: The Birth of Netflix and the Amazing Life of an Idea – Marc Randolph
In the tradition of Phil Knight's Shoe Dog comes the incredible untold story of how Netflix went from concept to company-all revealed by co-founder and first CEO Marc Randolph.
28. The Three-Body Problem series – Liu Cixin
Liu Cixin is the Isaac Asimov or J.R.R. Tolkien of China, and The Three-Body Problem is a fascinating read for anyone, including business leaders. This series adds science fiction on top for an extra stretch of creativity and imagination, and offers all from the perspective of China, not the West.
29. Revolutionary Road – Richard Yates
Hailed as a masterpiece of realistic fiction and as the most evocative portrayal of the opulent desolation of the American suburbs since it's publication in 1961, Revolutionary Road is the story of Frank and April Wheeler, a bright, beautiful, and talented couple who have lived on the assumption that greatness is only just around the corner.
30. Cloud Atlas – David Mitchell
David Mitchell combines flat-out adventure, a Nabokovian love of puzzles, a keen eye for character, and a taste for mind-bending, philosophical and scientific speculation in the tradition of Umberto Eco, Haruki Murakami, and Philip K. Dick. Mitchell explores with daring artistry fundamental questions of reality and identity.