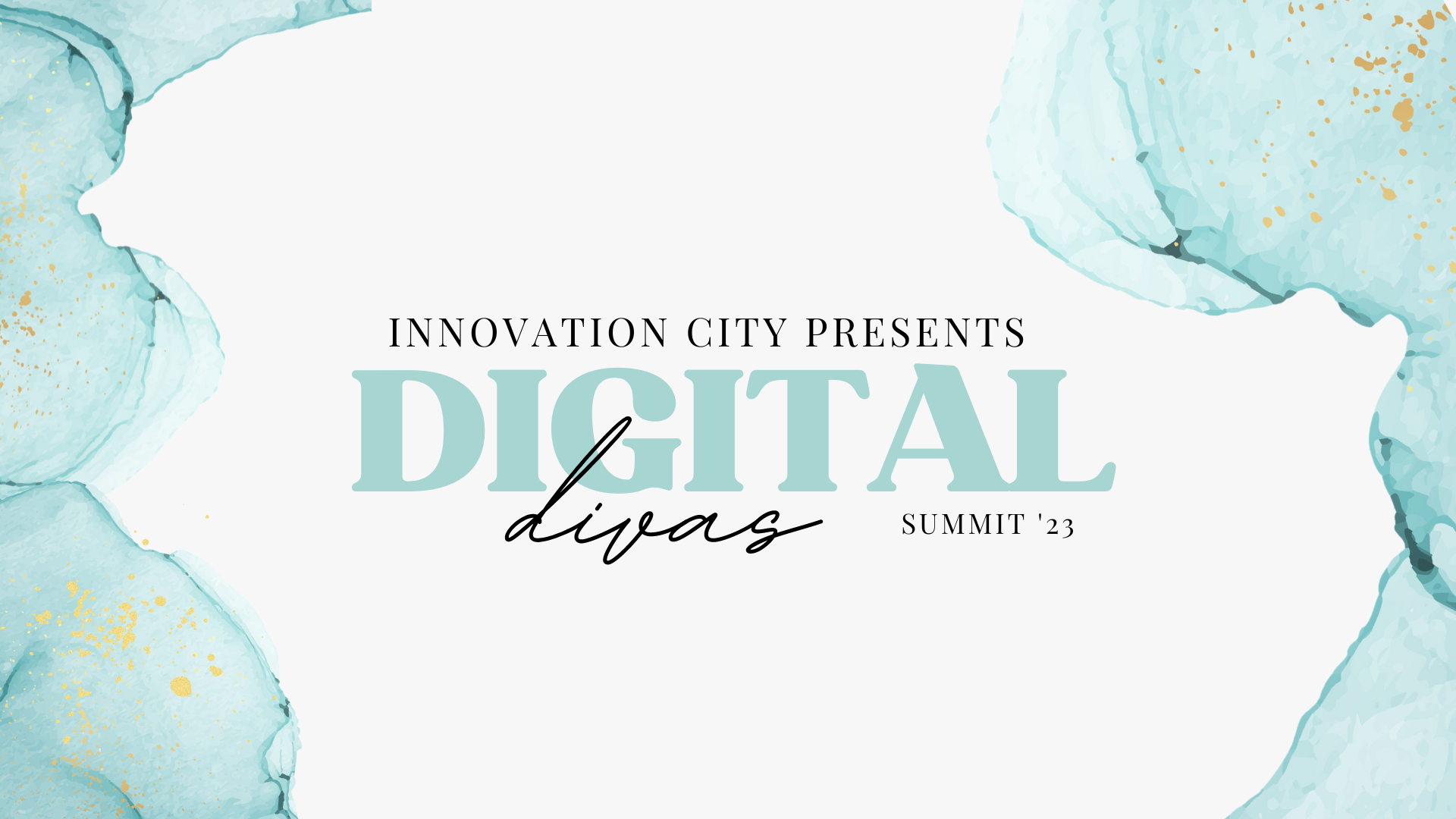 27 Jun

Ready to Shine at Digital Divas Summit 2023!

Introducing our inaugural Digital Divas Summit 2023! Get ready to be inspired and empowered at Innovation City Cape Town on August 25th. This prestigious event is all about celebrating and empowering women in the tech industry and beyond. It's a platform for women to connect, learn, and inspire one another while fostering success in the digital age.

The Digital Divas Summit aims to address the unique challenges and opportunities faced by women in business. It provides participants with the tools, knowledge, and networks necessary to excel in their careers. Whether you're an aspiring student, an early-career professional, or a seasoned veteran, this summit is designed to cater to your needs.

One of the key highlights of the Digital Divas Summit is the opportunity to learn from industry experts. Renowned professionals, thought leaders, and trailblazers will share their expertise, insights, and experiences, providing attendees with valuable lessons and inspiration. It's a chance to stay up-to-date with cutting-edge technologies and best practices, ensuring that you're at the forefront of the industry.

"The Digital Divas Summit is going to be an extraordinary and dynamic event that breaks away from the mundane, offering a unique and invigorating experience for women to connect, learn, and ignite their passion for success." said Michelle Kleu, Managing Director of Innovation City.

Networking is an essential aspect of any successful career, and the Digital Divas Summit offers a perfect platform for building meaningful connections. You'll have the opportunity to connect with like-minded individuals who share your passion for technology and business. These connections can lead to collaborations, mentorship opportunities, and even lifelong friendships.

One of the standout features of the Digital Divas Summit is its commitment to creating a supportive and inclusive environment. The event celebrates women's achievements and promotes gender diversity and equality. It's a space where women can freely share their experiences, challenges, and successes, knowing that they are among a community that understands and supports them.

This event promises to be a game-changer for women in business, and here are some exciting details that will make your experience even more extraordinary*:

Guests will be warmly welcomed to the summit, setting the tone for a day of connection, learning, and growth. As the anticipation builds, get ready to dive into an intimate breakfast conversation between two exceptional figures. Matsi Modise, Founder and CEO of Furaha Afrika Holdings, will be interviewed by renowned South African businesswoman Vusi Vokwana. This insightful discussion will undoubtedly provide valuable insights and inspiration.

In the pursuit of emotional well-being and success, join Lisa Zimmermann for an empowering event on neurohacking your way to success. Lisa will share her wisdom and expertise, offering invaluable tools to nurture both your mind and body. Prepare for a transformative journey towards personal and professional growth.

Engage in a spirited immersive debate moderated by Gabi Immelman as the session delves into the pros and cons of Generative AI. With varied and intriguing perspectives from audience participants, this discussion will challenge your thinking and provide new insights into this rapidly advancing field.

The summit also features a thought-provoking panel discussion – Breaking Barriers Across the Ages – with accomplished women from different age groups, including Alexandria Procter, Celina Lee, Alison Collier, and Polo Leteka. This conversation promises to inspire and motivate, showcasing the diverse experiences and expertise of these remarkable women from past and present generations.

Join venture capitalist Andrea Böhmert for a powerful masterclass on negotiation. Andrea will guide you through the art of negotiation, helping you discover how to leverage your unique strengths to negotiate confidently and achieve success.

For those looking to craft a compelling digital strategy for their business, enjoy a fireside chat with The Delta's Alexandra Mathews and Lauren Dallas from Future Females. Gain valuable insights and practical tips to navigate the digital landscape and drive growth.

Engage in a lively discussion moderated by Miranda Perumal as industry leaders like Paulina Klotzbücher and Kwanele Radebe Onyango delve into the dynamics between fintechs and traditional banks. This conversation will shed light on the evolving landscape of financial technology and its impact on traditional banking.

Prepare to be inspired by a keynote speech from Jocelyne Muhutu-Remy, the Managing Director of Spotify for Sub-Saharan Africa. Jocelyne will share her journey and insights into the future of the digital landscape in the region. This keynote address is not to be missed.

Wrap up the day with an exciting networking session turned party with DJ Teedo Love! Celebrate the spirit of Digital Divas 2023, connect with fellow attendees, and create lasting connections. It's an opportunity to celebrate your achievements, foster new collaborations, and most importantly, have a fantastic time!

The Digital Divas Summit promises to be a day of growth, inspiration, and celebration. If you're looking to be an integral part of this incredible event, there are various partnership opportunities available: Whether you want to contribute to the goodie bags, become a segment sponsor, or establish a long-term partnership, the Digital Divas Summit welcomes your support. Join forces with like-minded organizations and individuals to make a lasting impact on women's empowerment in the tech industry.

For partnership inquiries or more info, drop a mail to [email protected]

Limited seats available! Early Bird tickets will go on sale from Monday the 26th of June here.

*Note some segments and speakers may change due to unforeseen circumstances. We will endeavour to keep the programme updated at all times.