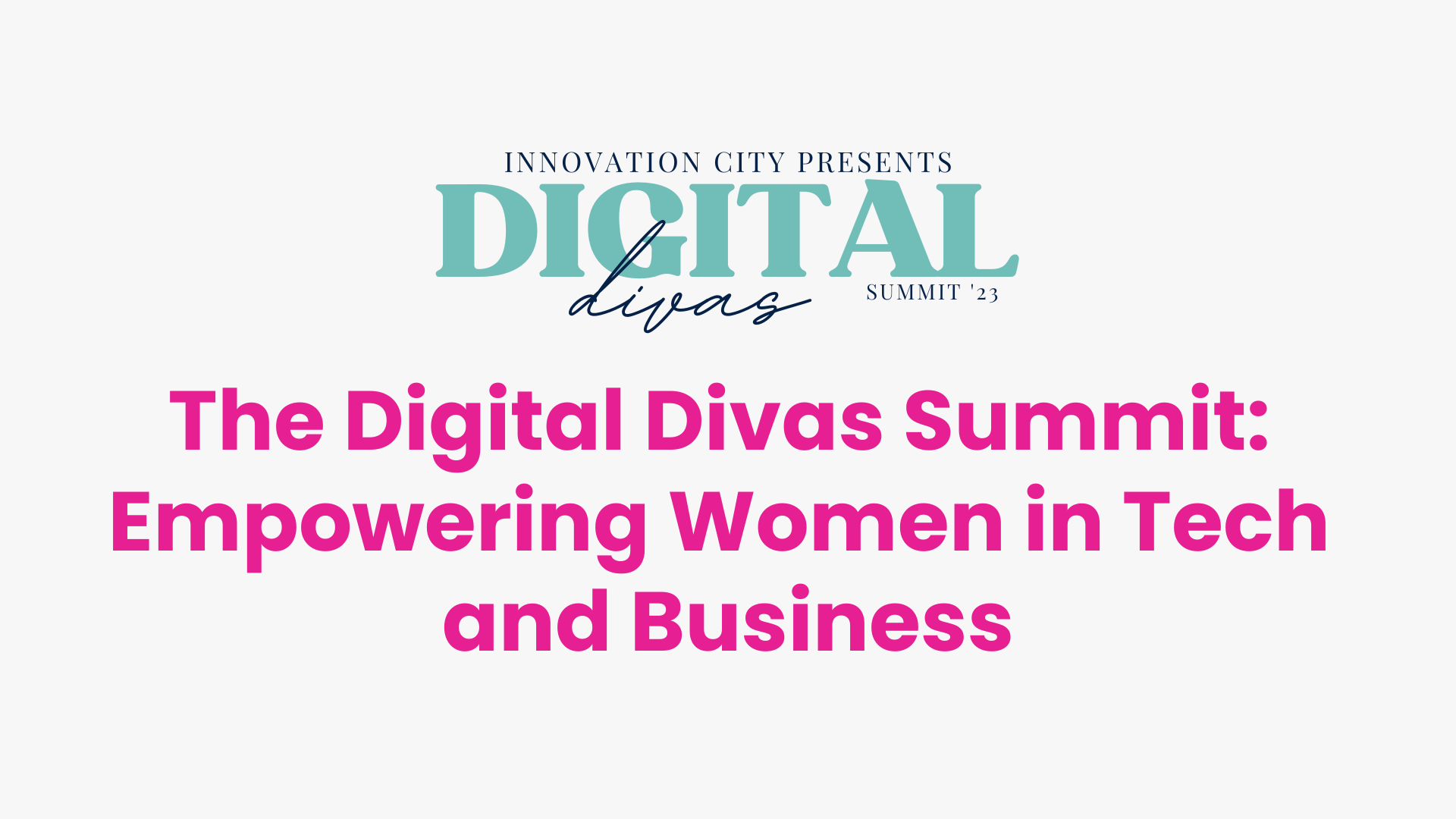 25 Jul

Press Release: Digital Divas Summit: Empowering Women in Tech and Business

Cape Town, 24th July 2023 – The Digital Divas Summit, an empowering event focused on celebrating and empowering women in the tech and business world, is just around the corner. With only one week left to secure an Early Bird Ticket at a discounted rate of R500 off, now is the perfect time to reserve your spot at this game-changing summit.

The Digital Divas Summit, organized by Innovation City Cape Town, is set to take place on the 25th of August at Innovation City in Cape Town. This prestigious summit aims to address the unique challenges and opportunities faced by women in business and provide them with the tools, knowledge, and networks necessary to excel in their careers and entrepreneurial journeys.

Attendees can expect an enriching experience with a whole day packed full of knowledge gathering, engaging debates, business insights, and valuable networking opportunities. With 20 powerful women speakers sharing their expertise, experiences, and strategies for success, the summit promises to be an inspiring and empowering event.

"The Digital Divas Summit is a platform to celebrate the achievements of women in tech and beyond," said Sandra Buckingham, Programme Curator at Innovation City. "We are thrilled to offer Early Bird Tickets at a discounted rate of R500 off until the end of July, ensuring this empowering experience is accessible to as many women as possible."

The summit will cover a diverse range of topics, including leadership, entrepreneurship, tech innovations, and gender equality. Key highlights of the Digital Divas Summit include learning from industry experts. Renowned professionals, thought leaders, and trailblazers will share their expertise, insights, and experiences, ensuring attendees stay at the forefront of the industry.

"We're thrilled to host the inaugural Digital Divas Summit," said Michelle Kleu, Managing Director of Innovation City. "This dynamic event is all about breaking away from the mundane, offering a unique and invigorating experience for women to connect, learn, and ignite their passion for success."

Networking is an essential aspect of any successful career, and the Digital Divas Summit offers the perfect platform for building meaningful connections. Attendees will connect with like-minded individuals who share their passion for technology and business, opening doors to collaborations, mentorship opportunities, and lifelong friendships.

The summit is committed to creating a supportive and inclusive environment, celebrating women's achievements, and promoting gender diversity and equality. It provides a space where women can freely share their experiences, challenges, and successes, knowing they are among a community that understands and supports them.

Exciting Summit Highlights:
Intimate breakfast conversation between Matsi Modise, Chairperson of TIA, and renowned South African businesswoman Vusi Vokwana, offering valuable insights and inspiration.
Captivating speech on "Amplifying Women's Voices Across the African Continent" with Experian's Kamohelo Motaung, Ayoba's Gillian Ezra, and Girl Effect's Lisa Adams.
Empowering event with Lisa Zimmermann on neurohacking your way to success, nurturing mind and body for personal and professional growth.
Spirited debate on Generative AI, moderated by Gabi Immelman, providing varied perspectives and new insights.
Thought-provoking panel discussion moderated by WomHub COO Victoria Harris – Breaking Barriers Across the Ages – featuring accomplished women from different age groups, inspiring and motivating attendees.
Powerful masterclass on negotiation with venture capitalist Andrea Böhmert, guiding participants on leveraging strengths for successful negotiations.
Fireside chat with young Digital Age divas from The Delta, Future Females, Meltwater and sens.digital, providing valuable insights on crafting compelling digital strategies for businesses.
Lively discussion on fintechs and traditional banks dynamics, moderated by Standard Bank's Kwanele Radebe Onyango, Visa's Miranda Perumal and Glyde Payments' Paulina Klotzbücher
Special Keynote by Shelley Zalis, Founder & CEO of The Female Quotient. Join us for her empowering address at the Digital Divas Summit and be inspired to break barriers and drive change!

Wrap up the day with an exciting networking session turned party, celebrating achievements, fostering collaborations, and having a fantastic time with DJ Teedo Love!
Don't miss the Digital Divas Summit – a day of growth, inspiration, and celebration. Limited seats are available, so secure your Early Bird Ticket now for R500 off.
The Digital Divas Summit offers partnership opportunities to contribute to goodie bags, become a segment sponsor, or establish a long-term partnership, aligning with like-minded organizations and individuals in supporting women's empowerment in the tech industry.
Join the conversation on social media using the hashtags #DigitalDivasSummit2023 and #InnovationCity
About Innovation City:
Innovation City is an invitation-only community of digital start-ups, scale-ups, corporates, entrepreneurs, world changers and innovators. It is a world-class network that helps accelerate digital innovation in Cape Town through fostering co-creation. Through partnership with Epicenter Stockholm and its 500+ membership companies, Innovation City can help fast track Cape Town's digital ambitions.
Programme Curator, Head of Marketing 
Innovation City Cape Town