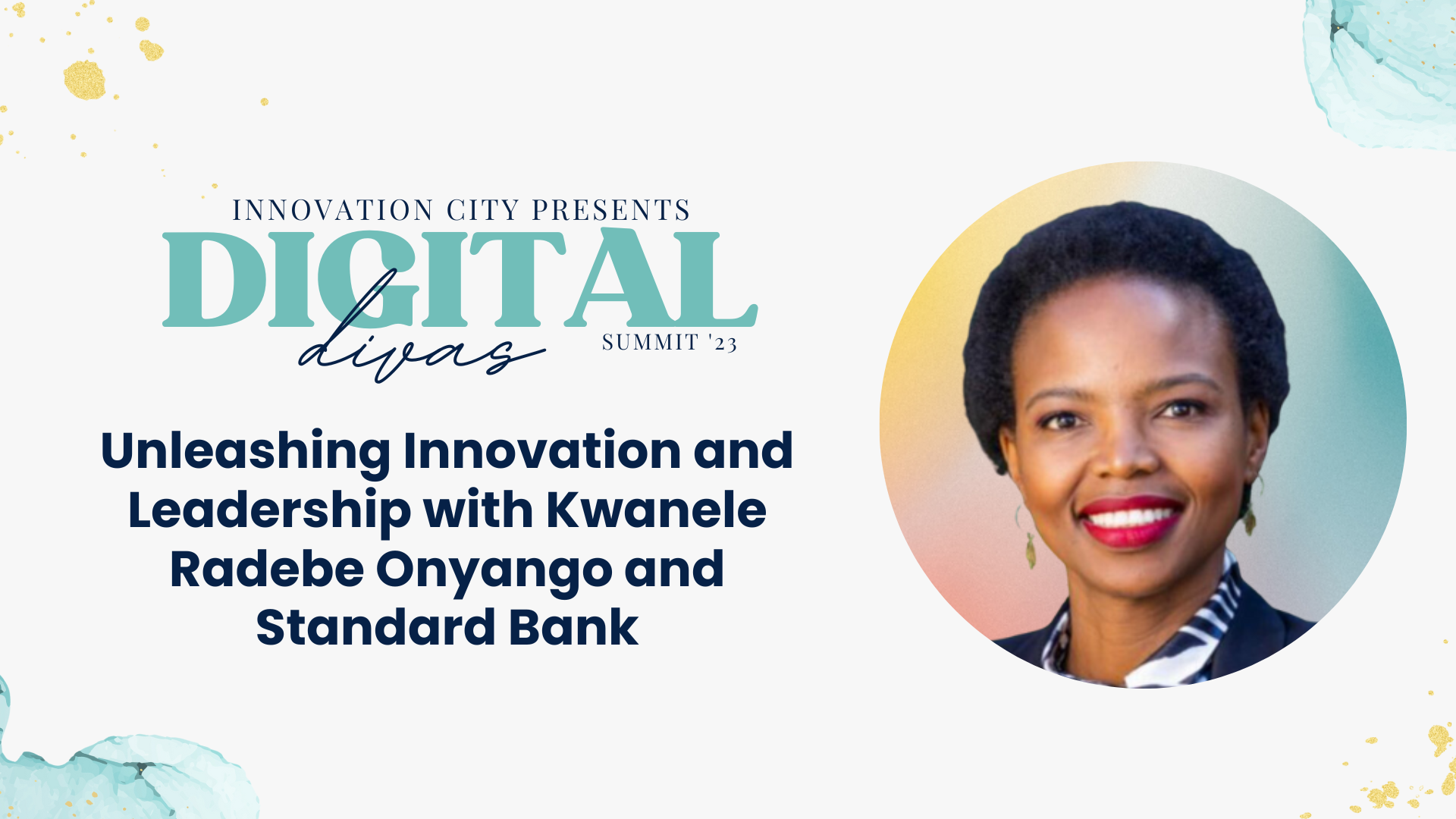 08 Aug

Unleashing Innovation and Leadership with Kwanele Radebe Onyango and Standard Bank

As the Digital Divas Summit 2023 approaches, we shine a spotlight on one of the remarkable speakers who will grace the stage at this prestigious event. Meet Kwanele Radebe Onyango, Executive: Telecommunications, Media & Technology for Standard Bank South Africa, a trailblazing woman whose expertise and achievements inspire us all.
Kwanele Radebe Onyango's Remarkable Journey
Kwanele is a highly accomplished professional, a qualified Attorney in South Africa, and a Solicitor in England and Wales. Her impressive journey at Standard Bank began in 2010, and since then, she has gained extensive experience working across Africa, particularly in cross-border leveraged finance, acquisition finance, mining, trade and commodity finance, and preference share funding for corporates in various industries.
Before joining Standard Bank, Kwanele honed her skills at prestigious law firms in London, including Sullivan & Cromwell LLP and SJ Berwin LLP (now King & Wood Mallesons). During her tenure as an associate in London, she gained exposure to diverse markets across Europe, Asia, Africa, and the Americas, delving into areas such as debt capital markets, project finance, mergers and acquisitions, and management buy-outs.
Her passion for the legal field led her to complete her articles at Bowman Gilfillan Inc. in Johannesburg, where she laid the foundation for her successful career.
Kwanele's dedication to knowledge and growth is evident in her academic pursuits. In 2020, she studied an Executive MBA through IE Business School, adding to her arsenal of skills and insights.
Standard Bank's Commitment to Empowering Women Leaders
Standard Bank has a proud history of supporting women leaders and championing gender equality in the workplace. The 2023 Topco Women Conference happening in October in partnership with Topco Media and Standard Bank will highlight women-owned businesses and increase awareness around Women Empowerment and Gender Equality Initiatives.
Through this collaboration, the goal of equality and advancing the SA economy can be achieved. Standard Bank's role in this conference, as well as at the Digital Divas Summit exemplifies their commitment to empowering women decision-makers and accelerating growth in Africa.
Digital Divas Summit: An Unmissable Event
The Digital Divas Summit addresses the unique challenges and opportunities faced by women in business, offering them the tools, knowledge, and networks necessary for career excellence. From early-career professionals to seasoned executives, the event encourages dialogue, collaboration, and mentorship, fostering a supportive and inclusive environment that celebrates women's achievements.
As a moderator in the segment "How Fintechs Drive Financial Inclusion," Kwanele will lead a panel discussion alongside esteemed professionals, Miranda Perumal, Senior Director from Visa and Paulina Klotzbücher, CEO & Founder of Glyde Payments. This segment is proudly sponsored by Standard Bank, showcasing their dedication to innovation and inclusivity.
Join the Movement and Secure Your Spot
The Digital Divas Summit promises to be an inspiring and transformative event, with accomplished professionals, thought leaders, and trailblazers sharing their expertise and experiences. Don't miss Kwanele Radebe Onyango and other exceptional speakers as they ignite change and empowerment within the tech industry.
Get your tickets now at https://innovationcity.co.za/digital-divas/ and be part of this remarkable gathering of women leaders.