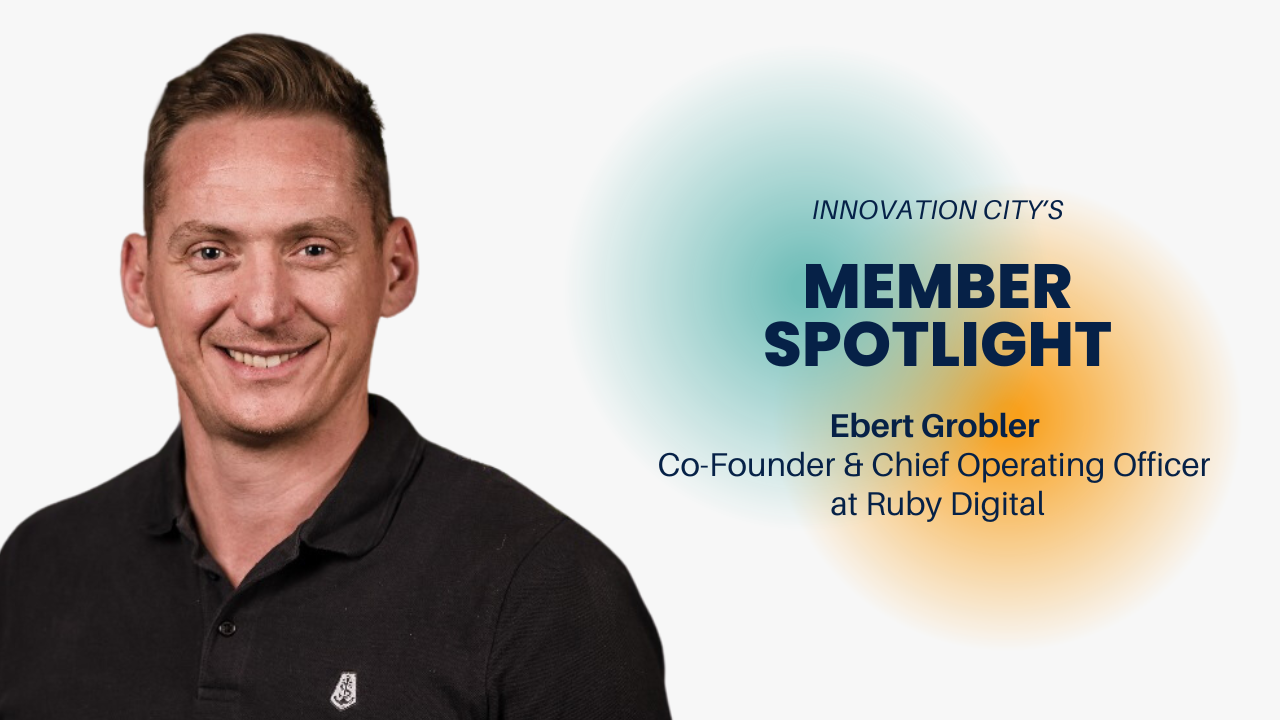 20 Sep

Meet Ruby Digital: Revolutionising the World of Digital Marketing

Innovation City has always been at the forefront of groundbreaking technologies and forward-thinking companies. As the newest member of the Innovation City family, Ruby Digital is here to redefine the world of digital marketing and bring innovation to the forefront of the marketing industry.

A New Addition to the Innovation City Family

Ruby Digital's mission aligns perfectly with the ethos of our vibrant ecosystem: to push boundaries, challenge the status quo, and drive meaningful change through technology and innovation.

Ruby Digital is a performance-driven digital marketing agency specialising in SEO, PPC, Social Media, and Email Marketing. Founded in 2011 by Justin Lester, Ruby Digital was born out of a desire to revolutionise the marketing agency model. Justin's experience in the highly competitive iGaming sector highlighted the need for agencies to prioritise positive ROI on advertising spend. With this vision in mind, Ruby Digital was established, and it has been on a journey of innovation ever since.

Winning Culture, Winning Accolades

Innovation is not just a buzzword for Ruby Digital; it's at the core of everything the agency does. Ruby Digital has disrupted the traditional agency model by offering a fixed product-price subscription model that emphasises value over billable hours. The agency's unique company culture fosters creativity, growth, and continuous improvement, making Ruby Digital a hub of innovation in the digital marketing space.

The agency is proud to share some of its recent achievements and industry recognition. The agency has been shortlisted for the Global Digital Excellence Awards (GDEA) in four categories, including Best Low Budget Campaign (PPC), Best Low Budget Campaign (SEO), Best Tool Platform (RubyLeads), and SEO Agency of the Year. The agency has been selected as finalists at the 11th Annual 2023 New Generation Awards for The New Generation Med-Large Agency of the Year Award and Best Use of Technical Innovation by an Agency (RubyLeads).

Ruby Digital's commitment to fostering a positive company culture has also been acknowledged. The agency has improved its 2022 Independent Survey Culture Score from 92% to an impressive 95% in 2023, earning it the title of the company with the #1 Best Culture in South Africa.

The Future of Innovation with Ruby Digital

As Ruby Digital embarks on its journey at Innovation City, the agency has exciting plans for the future. Ruby Digital is currently in discussions with partners on both the United States East and West coasts to expand its footprint. Additionally, the agency is gearing up to launch RubyLeads©, a groundbreaking product that provides crucial lead quality data to businesses, enabling real-time decision-making regarding their paid marketing efforts on platforms like Meta and Google Ads.

RubyLeads© fills a gap in advertising channels by measuring the quality of incoming lead conversions, empowering businesses to make data-driven decisions for more effective marketing campaigns.

For a firsthand look at how Ruby Digital's innovative approach to digital marketing works, we invite you to explore the agency's case studies.