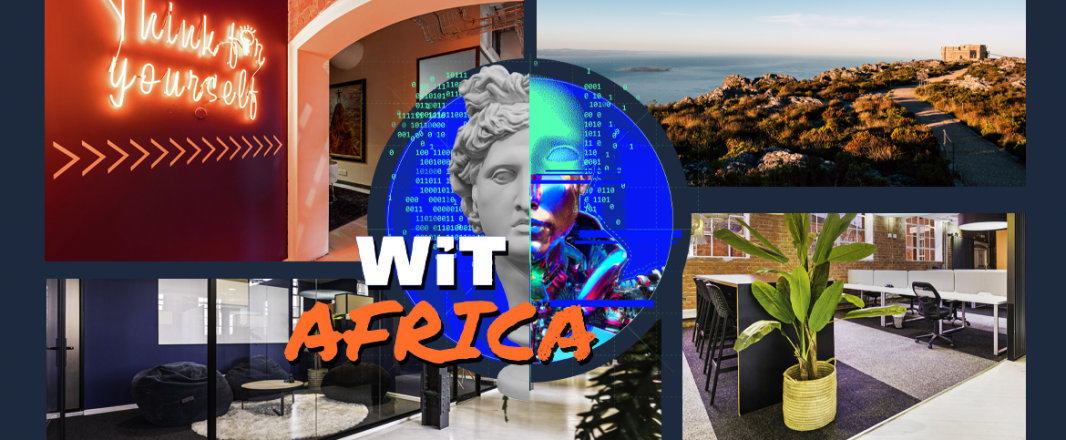 06 Nov

The Human Revolution goes to Africa – world's biggest population by 2030
WiT, Innovation City and Travelstart team up to hold travel tech event in Cape Town March 14-15
WiT (Web in Travel), the leading travel tech conference and media in Asia Pacific, will launch its African edition in Cape Town, South Africa, on March 14-15, 2024.
To be held in partnership with Innovation City, the continent's leading hub for tech startups, and Travelstart, the continent's leading OTA group, the two-day event will comprise a WiT Indie edition, aimed at empowering independents and micro-businesses in travel through digital, and WiT Africa, a high-level strategic travel technology conference, with the theme "The Human Revolution".
"Our plans to launch WiT Africa were scuppered by the pandemic. It's time to revive our plans to enter this exciting new region and light the first sparks of opportunity for our customers who are looking to expand beyond Asia Pacific," said Yeoh Siew Hoon, founder of WiT. "Our mission is to build bridges as we have done to so many emerging markets in our 18-year history, and it's time for Africa."
According to Akinwumi Adesina, head of the African Development Bank (interviewed in The Guardian), Africa's population is going to be 1.72 billion by 2030 "seven years from now. That's larger than China, larger than India. 477 million of those are young people, between 15 and 35".
That demographic represents both outbound and inbound opportunities for the rest of the world.
Said Stephan Ekbergh, CEO, Travelstart and co-founder, Innovation City, "Africa's market dynamics are interesting both from an inbound and outbound perspective. With Covid having fast tracked digitization, especially in Africa, new opportunities have emerged in literally the whole travel supply and demand chain. WIT has been the centerstage as travel has changed in Asia the last 18 years, we believe the presence of WIT in Africa will usher travel players in all verticals into the future."
In his interview with The Guardian, Adesina also spoke of the other opportunities in Africa – "mobile money services, financial services – there's tremendous growth. If you look at the number of people using mobile phones in Africa: 650 million. That is larger than the US and Europe together, and when you look at the financial services – whether mobile phone or e-health, insurance, digital payments – a revolution has happened in Africa. You have $701b just from digital payments in the world – 70% of digital payments in the world happening in Africa."
Added Ekbergh, "Since we started Innovation City two years ago, we have seen exciting developments in the tech space. New funds have started making sizeable investment we could only dream about four to five  years ago. The quality of founders and startups has also improved significantly across the continent. Even though fintech takes a large chunk of the money and most of the glory, Edu, climate, health, agri, clean tech and e-logistics and more vie for the attention.
"When it comes to travel and tourism we see a whole new group of people setting up camp working from The Western Cape for one to three months per year, with most returning every year. Some buy properties, invest and set up startups here."
According to research done this year by Resume.io which analysed thousands of #digitalnomad Instagram posts to find out where today's remote workers are plugged in, Cape Town has more than twice the digital nomad activity on Instagram than any other African destination.
Observed Ekbergh, "There's huge constraint amongst the lodges and luxury segment with demand outstripping supply. The aviation market is also huge. According to Cirium, in November 2023, there are 76,000 flights comprising 7.7 million seats scheduled within Africa, and there are 324 airports offering 1,586 routes operated by 102 airlines in November 2023.
"Over two days, WIT Africa will bring the best travel and technology experts from around the world as well as showcase the phenomenal African market to the world. Launching WIT in Africa is a sign that truly this time is Africa. It will be the global growth engine and one of the few glimmers of hope over the next decade."
Said Siew Hoon, "We couldn't have picked better partners than Innovation City and Travelstart to bring our signature blend of global and local to Africa. Expect a strong cast of international speakers who will share their keen insights and best practices and local experts with deep, on-the-ground knowledge which cannot be codified by AI. It takes humans to bring about real change."
For a peek into what Innovation City is all about, watch this video
06/11/2023 by WiT