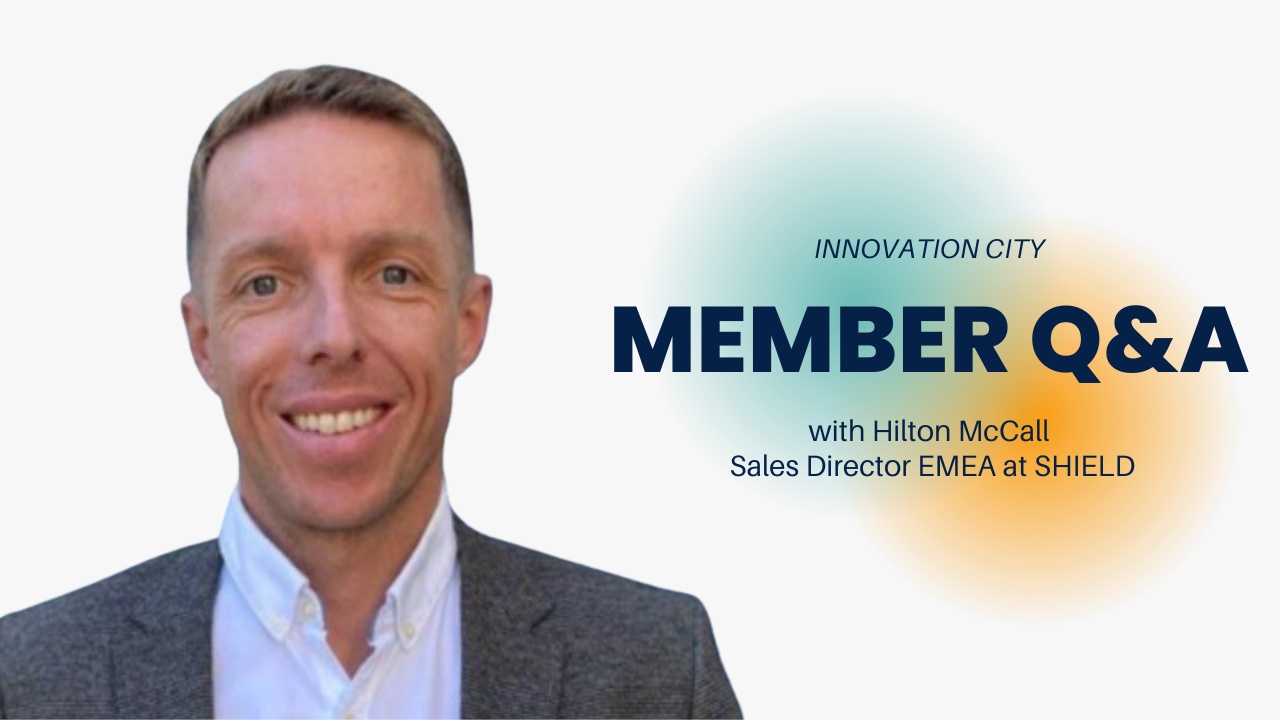 08 Nov

Leading the Charge Against Online Fraud: Q&A with Hilton McCall from SHIELD

Meet Hilton McCall all, Sales Director EMEA at SHIELD, a digital jack-of-all-trades with 18 years of experience under his sales belt. Currently based in Cape Town, Hilton's influence extends globally. When not conquering sales targets or Table Mountain, he enjoys pizza with his wife and indulges in the latest tech startup innovations.
Q: Who is Hilton McCall in a nutshell?
Ever fought online fraud with AI? I have, and it's as cool as it sounds! Also helped printing clients at Ricoh South Africa embrace the digital age and pushed global brands into the D2C fast lane withScalefastacross the EU. In my past life I was the digital print sales pioneer atXeroxand turned your favorite Instagram moments into keepsakes withNIFTY250.
When I'm not smashing sales targets or conquering Table Mountain on foot, you'll catch me eating pizza with my wife or geeking out over the latest tech startups changing the world.
Q: What is SHIELD, and why is it needed in the world?
SHIELD is a mobile-first risk intelligence company with a mission to enable trust for the world. We specialise in helping mobile apps build trust and safety by using the latest AI and machine learning technology to prevent fraud and abuse. Our aim is to stop all online fraud and make digital experiences more secure and trustworthy.
Q: Where did the business concept originate and how has the journey been so far?
SHIELD was founded in 2008 when modern fraud prevention was still in its infancy. Many years of research and development later and we find ourselves where we are today – rapidly achieving our mission to continue shielding the world from all online fraud. Through 2 funding rounds in 2017 and 2018 respectively, we evolved into an end-to-end enterprise solution. Using our knowledge and cutting-edge technology we evolved again into a slick plug-and-play device intelligence solution in 2021, and remain highly focussed on this approach.
Q: Anything interesting happening in the future?
We areMoney20/20Asia sponsors which is happening in April 2024!
Q: Can you give us a practical example of how SHIELD tech works?
Our technology is powered by the latest in AI and machine learning technology. We combine this with cutting-edge device fingerprinting and analyze user and activity data to identify known and unknown complex fraud cases. Equipped with this intelligence, our customers can confidently block fraud with ease.
Another key feature of our technology is SHIELD Sentinel. Unlike other fraud prevention solutions that only check for suspicious activity at specific points such as a login or transaction, SHIELD Sentinel checks for risky behavior throughout the entire user session. This means that our customers can catch fraudsters red-handed at any point in the user journey. Whether it's at account creation or reward redemption, this unique piece of technology helps our clients build trust and enhance safety across their platforms.
Please refer to this link on how we help organizations fight fraud, and build trust with their users: https://shield.com/customers
Q: Who or what has been your most helpful ally?
I would say the growth of mobile and the ever-present nature of fraudsters wanting to exploit these mobile apps for their advantage, as well as our continued support from our customers through their testimonials, our partners and investors.
Q: What's on your business growth wish list?
With digital platforms evolving quickly, the fraud detection and prevention industry will grow rapidly along with it. The market is expected to hit over USD 70 billion by 2028.
Fraud is ever-evolving, and our Global Intelligence Network will continue to expand even as new threats emerge. We are continuing to build partnerships with global trailblazers setting standards for trust and transparency within their respective industries and all over the world. For example, we recently partnered with the global ride-sharing company,InDrive, the world's second-most downloaded-mobility app, serving 100 million users in 700 cities across 47 countries.
Q: What is your take on doing business in South Africa?
South Africa is an exciting and interesting market for us while not necessarily a focus market there is huge potential for mobile apps that are looking to build the most robust and trustworthy applications from the get go. We are also free for small businesses with our freemium product which we feel will plug a need in the local anti-fraud market.