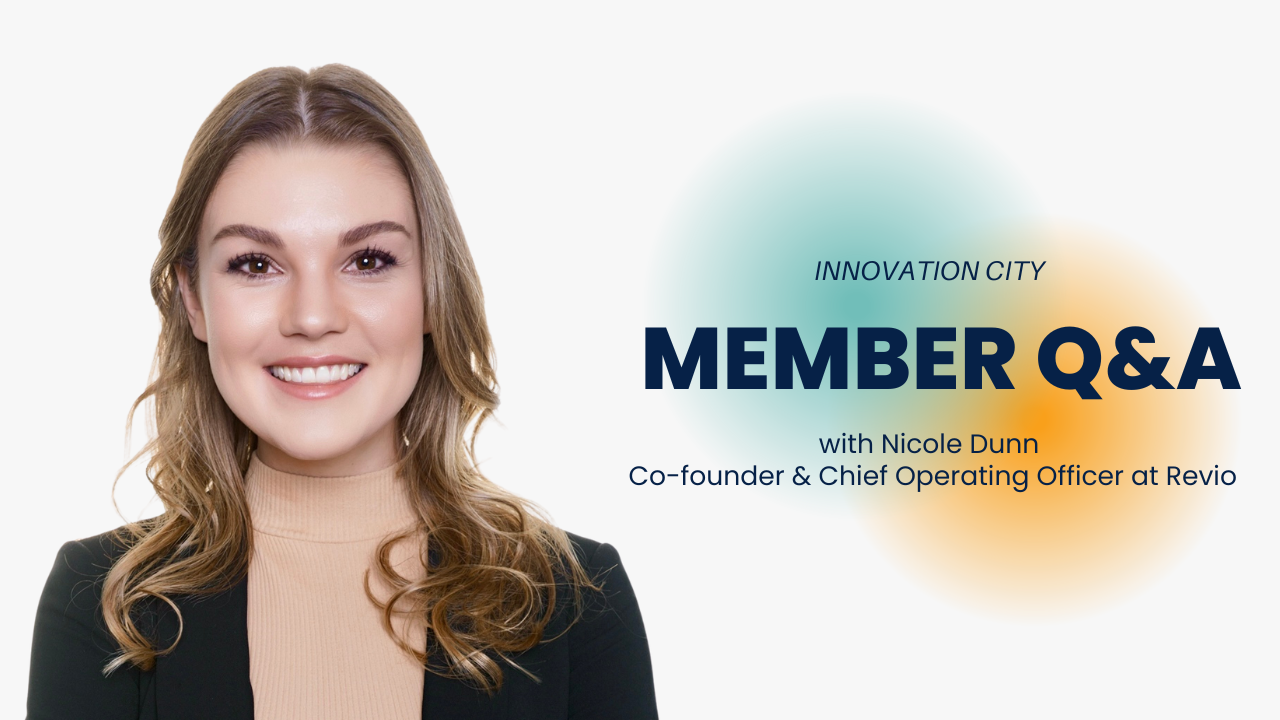 14 Nov

Revio: Pioneering Payment Solutions in Africa

Meet Nicole Dunn, co-founder and COO of Revio, a dynamic payment orchestration scale-up focused on Africa. Join us as we explore her insights, experiences, and vision for catalysing innovation in the African business landscape.

Q: Tell us a bit about Revio and why are you sorely needed in the world?

Revio is an Africa-focused payment orchestration platform that minimises the complexity, cost, and risk of payment operations, to help merchants reach and retain more customers. Through a single PCI-compliant platform and API, global and local enterprises can access 70+ payment methods, set up configurable routing and retry rules, and dynamically engage customers throughout the payment journey.

We exist to help merchants make payments work for them and their customers, through combatting complexity and payment failures, and optimising their end-to-end payment operations.

Q: Where did the business concept originate and how has the journey been so far?

Co-founder and CEO Ruaan Botha spent 17+ years in payments and collections, including building a local payment processor in partnership with a Tier 1 Bank. His decision to start Revio was inspired by seeing how much merchants struggle to collect revenue at scale, including incorporating new payment methods and dealing with payment failures.

Q: Do you have any latest company NEWS to share?

We recently announced our $5.2 million Seed round, led by QED Investors, joined by Partech U.S. Partners IV LLC and existing investors Speedinvest, RaliCap, and Everywhere Ventures (The Fund).

Q:Anything interesting happening in the future for your company/company's CEO, etc?

Always! Stayed tuned for some exciting team and product announcements in Q1 2024.

Q: Can you give us a real-world/practical example of how your product/service works?

Merchants integrate with Revio's API to access multiple payment capabilities, including payment methods, an intelligent routing engine configured to their business priorities, automated dunning journeys, and payment analytics. One example is aYo Holdings, jointly owned by MTN South Africa and SanlamAllianz, who is pioneering omnichannel insurance premium collections and claims payouts, through a partnership with Revio.

Q: What are some of the challenges you've faced as a startup in South Africa?

Fundraising was challenging in two important ways: International investors are not always familiar with the market and require in-depth education on market dynamics, the problem space, and competitive landscape. In some cases, there are misperceptions of risk and unconscious biases about the potential of South African businesses.

Secondly, most international investors will not invest in a local entity, so we needed to restructure to form international headquarters early on in our journey, which was time consuming and expensive. Loadshedding has also impacted our team, to the extent that we invested in back-up power for all our engineers (the broken undersea cable didn't help our connectivity cause either).

Q: Who or what has been your most helpful ally?

The strength of our team is our greatest asset, including our extended team, which includes our angel investors and strategic advisors, many of whom are experienced payment operators. These operators can deeply empathise with the journey, and offer pragmatic advice that is not always forthcoming from institutional investors.

Q: What's on your business growth wish list?

Risk-adjusted procurement processes inside large corporations. We're also hiring across Sales & Growth, Product and Engineering – and are always open to ambitious talent that want to build a global company.

Q:What is your take on doing business in South Africa?

Despite the challenges, South Africa is full of opportunity and incredibly talented, resilient people. Local regulation is still 'unfriendly' to high-growth startups, and needs to shift to encourage more talent to stay and build businesses here. If we can empower and entrust more people to start and join high growth businesses, our country has a fighting chance of reaching its potential.